3 CEUs - MAINE REAL ESTATE AGENTS
WHAT AGENTS NEED TO KNOW ABOUT
GREEN / HIGH PERFORMANCE / SOLAR HOMES

INSTRUCTED BY MELISSA RICHTER

November 15, 2023 | 1:00pm - 4:00pm | Portland, ME

**IN-PERSON COURSE**
Gain the most valuable knowledge for your clients and the environment in a live / in-person class with tools to take into the field.
Objectives:
You will understand how to recognize Green Construction Features and what value these Features provide to the home and your clients. Also, understand the costs and benefits of these upgrades to help your clients get the value.

You will learn what all the Green Feature Fields in the MLS mean.

You will be given guides to solar panel valuation.

You will understand the terms and differences between Code Built, Net Zero, Leed Certified, High Performance, Energy Star and Passive House.

You will understand the financing and appraising of these homes and receive information from lenders that have these construction programs and the forms you need to get it done.

You will have access to valuable website resources to reference and help you as you list and sell High Performance Homes.
THIS COURSE IS APPROVED FOR 3 CREDIT HOURS
BY THE DIRECTOR OF THE MAINE REAL ESTATE COMMISSION.
NOTE: this course offers 3 Continuing Credit Hours for Maine Real Estate Brokers and Associate Brokers. Certificates are emailed within 3 business days of the course.

COURSE REGISTRATION
Registration is for single use. For group registrations, please contact us at:


If you have previously registered for a course on our platform, click
Enroll Now
, then scroll to the bottom and click
Log In with a School Account
, then enter your email and password.
Here's what others are saying about this course:

"I highly recommend the Green-High Performance-Solar Homes course! It really gave great insight into where we're going in the real estate business and people who are looking for green homes. Melissa Richter was a terrific instructor. She had high energy and was really engaging."
-John Hatcher | Keller Williams Realty


"It was awesome! I highly recommend Melissa Richter's Green Homes course. It was fun, engaging, and I learned a lot!"
-Laura Madsen | EXP Realty


"Melissa provided great content including green construction details, calculating the added value of the high-performance technologies in a home, and also directed the class on how to properly fill in MLS paperwork. Not only that, she also directed the class on how to select the property terminology for home descriptions. This is not a class to take just once. It's worth taking multiple times as technologies are changing at a rapid pace in the are of Green Building."
-Tami Goodrich | Keller Williams Realty

About The Instructor
Melissa Richter has over 20 years experience as a real estate agent and holds a Broker license in the State of Maine. Melissa lives in a net zero home with solar panels that produce all the power needed to run her home. She built the home with her High Performance Building Company, Clear Conscience Construction (no longer a principle in the construction company). She has completed over 16 hours of high performance/green building courses; has spent countless hours studying building technology and green building; and has attended regional conferences on air quality, solar power, and sustainable building practices.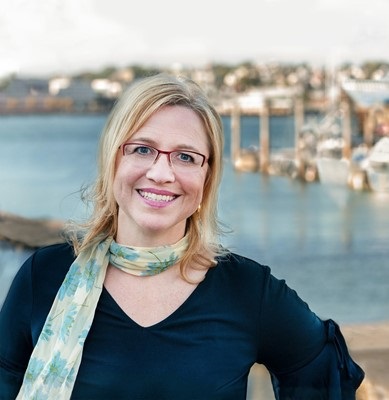 Here are a few other Knowles Development Courses you may be interested in:

Check your inbox to confirm your subscription